Heathen and Jewish center. Sataniv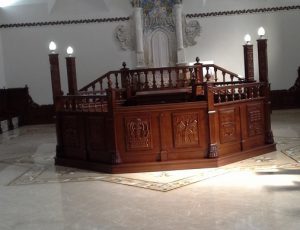 Sataniv is one of the most ancient towns of Podillya. Some scientists even suppose that its name comes from ancient Roman times of the emperor of Trojan. There are also some other versions, though. In 1404 the town was given to polish nobleman Petro Shafrants by the king of Yagaylo and then first notes about Sataniv appeared in the chronicles. So the town has a lot of old and ancient monuments of architecture.
There are remains of the Senyavskies' palace who owned some large territories and a famous Medzhibizh, too. The ruined palace is hidden behind the territory of a former powerful sugar-refinery over the Zbruch where the view is stunning. To say the truth, it is difficult to imagine that it was both powerful and comfortable that Russian tsar Petr I was on a visit there in Senyavskiy's palace. The palace was built in the late 15th century and had a pentagonal shape with five towers. It was Senyavskiy who reconstructed a town gate which is one more historic monument today. It was also of a defensive assignment and even now you can see the Senyavskies' coat-of-arms with Latin words about defense of town and native land. Built three centuries earlier it had very thick walls about two meters that demonstrate former fame of the town with Magdeburg rights.
Sataniv as many other Ukrainian settlements was a Jewish town. Today, on the way to the resort of Sataniv you can notice the place of their last shelter, a Jewish cemetery on the hill behind the town gate. Headstones bent down under the pressure of time and some almost fell down but you can find a lot of interesting information there. All of them have carved signs and ornaments such as menorahs, deer, doves, vases, eagles and lions. They can tell you a lot about people buried there three hundred years ago. A book was carved on the headstone of the scientist, deer witnessed that the late was from the Ashkenazies and the dove was on the Kikinessies. The oldest grave dates back to 1576.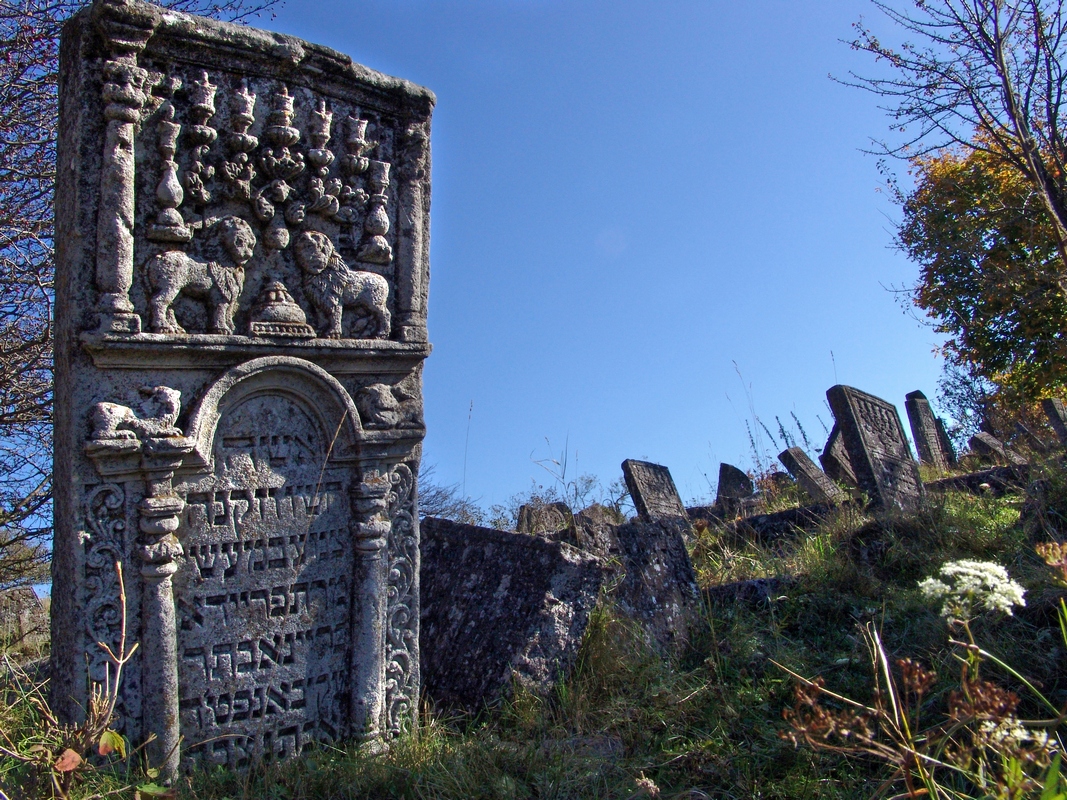 To the right of the cemetery on the hill you can see a grand synagogue of 16th century. Nowadays it is reconstructed and can impress you by its decoration.
Not far from this place in the village of Slobidka-Satanivska there are ancient caves of monks hidden in the rocks under the Holy Trinity church. They say that in 938 a student of Cyril and Mefodiy settled there when had returned from Afon and started a Christian place surrounded by great pagan religious centers. One of the carved in the rock cells is called "a cell of exploit". It has a stone of testing which is holy and if you touch it your dreams will come true.
After the christening of Rus, not far from Sataniv there was Zbruch pagan center. Sanctuaries were its main features. Zvenigorod, Govda and Bogit were three the most famous. Today, tourists can easily find sacrificial altars which are 800 years old. Historians suppose that first church with a roof was built in Zvenigorod.