"Yummy Proskuriv" – a street food festival in Khmelnytskyi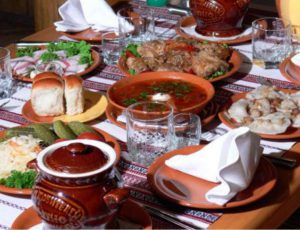 On the last Saturday of winter there will be a real celebration in Khmelnytskyi. Citizens and guests of the city will have a chance to see something impressing and bringing pleasure. The street food festival will be held for the second time in the park n. a. Shevchenko. Those who visited the first one last year in autumn know what it is about. The current festival will be no less interesting and tasty of course.
Celebration is usually a pleasant time with relatives or friends, so come together. The atmosphere will be favorable. It will also be a chance to treat oneself with fine dishes prepared by the city food outlets. There will be 14 of them on the festival. There is no celebration of Masliana (Pancake Week) without pancakes. They will be served with dainties for all the tastes. Treats prepared by the chefs of the restaurants will please the eye and comfort the stomach. Traditionally Ukrainians honor the guests with the best and the most delicious. The menu of the festival is top secret.  The taboo of the celebration is a barbecue. And those who like meat will have a chance to eat steaks and sausages.
So, the best plan for tomorrow in Khmelnytskyi is to visit the "Yummy Proskuriv" festival in the park n. a. Shevchenko.